Shipping & Orders

1. How does my order get processed?
All the orders will get dispatched directly from our UK warehouse within 2 working days. It would usually take 2-4 workdays to get the package delivered.

2. How can I change or cancel my order?
If you want to change or cancel your order, please contact us as soon as possible. Our relevant staff will get in touch with you immediately. Your order could be modified or refunded only before we ship out the item. Feel free to reach out to us at support@parasolshops.com for additional help.

3. Do I need to pay for the shipping and taxes/duties?
Parasol ® provides free shipping to the Contiguous UK & Northern Ireland for all parasols. All taxes/duties will be covered. 

4. Why shipment delay?
Most cases of delays will be caused by holidays, natural disasters, or carrier delays. If you need any additional help, please contact our customer service.

5. My order never arrives. What should I do?
If you haven't received your package within the standard delivery times, please follow the steps below.
Check the status of your order with the tracking number first.
Contact our customer service immediately for assistance.

6. Missing items or damaged items?
Please contact us without any hesitation. It would be appreciated if you notify us of any missing item or mistake within 3 business days of receiving the order so that we would effectively make it right for you.

7. Can I pick up my order?
Unfortunately, the answer is probably no. For now, all products are shipped directly from our warehouse to customers.
Parasol & base
1.Does the parasol include base weights?
No, it doesn't - we understand that not all customers may need the base weights included with the parasol. Many customers already have existing umbrella stands or prefer to use alternative methods such as weights or cement to achieve the same stability and functionality.
At our store, we offer the option to purchase the parasol separately from the base weights. This allows customers the flexibility to choose the best solution for their specific needs.
2.Can you turn it on the pole to follow the sun or is it in one fixed position?
Yes, we turn ours to ensure that there is a shadow on the sun Ed at all times.
3.Is the canopy removable for washing?
Yes, can.
Care & Maintenance
Important; When you open the parasol, always make sure the canopy material is tight, so that the ribs/arms cannot move from side to side.

We recommend that all Parasol® are closed when not in use, and always ensure that Parasols are tied, or strapped closed in windy conditions. This is to protect both parasol and people from damage, or possible injury. If the parasol becomes
wet, open the canopy so they are completely dry prior to closing/storage.

1. Aluminium parts
As a general rule, the Parasol ®  range need very little maintenance. The whole parasol should be washed down periodically using warm soapy water to remove any dirt or other blemishes. Then, rinse off with clean water to
remove any residue.

2. Seaside/Pool areas
Parasol ®  products that are used in these locations, may require cleaning more often due to potential chloride deposits that can create both corrosion and etching.

3. Powder coated parts – Side Winds
These parts are E-coated and then double powder coated for extra protection. The powder coated parts of the Side Wind include the base frame and the brackets that hold the bamboo beams that the parasol canopy hangs from. Like the other parts
of the parasol, wash down periodically with warm soapy water using a sponge or soft brush. You can use a car wax or protectant to maintain or restore the lustre of the powder coated finish. In seaside and areas next to swimming pools you should wash down the parts more frequently to remove the build up of chloride salt deposits which are corrosive.

4. Parasol ® Parasol Canopies and Covers
The Life of your parasol canopy can be increased by both using a protective cover when not in use, and occasional maintenance.
It is important that the cover is completely dry before using a Parasol® protective cover.

Fabric life can be extended by simply washing down the cover periodically with warm soapy water using a sponge or soft brush,to remove any dirt or other substances on which mildew may form. Spuncrylic covers are machine washable on a cold wash and
can be washed up to six times without affecting the Teflon specialist coating. Do NOT tumble dry, air dry instead.

Before storing at the end of the season, make sure that the fabric is free from dirt and moisture to prevent surface deterioration.We hope you get many years of trouble free enjoyment from our products.


SUPPORT

Email: support@parasolshops.com

Opening Hours: Monday to Friday: 9am - 6pm

Address: 7 Radnor Court, Linkfield Street, Redhill, RH1 6BZ, United Kingdom
So, how did it start?
It began with Charles' vision to create a remarkable outdoor patio umbrella, and through perseverance and unwavering dedication, he has crafted an exceptional product that enhances the outdoor experience for all who embrace it.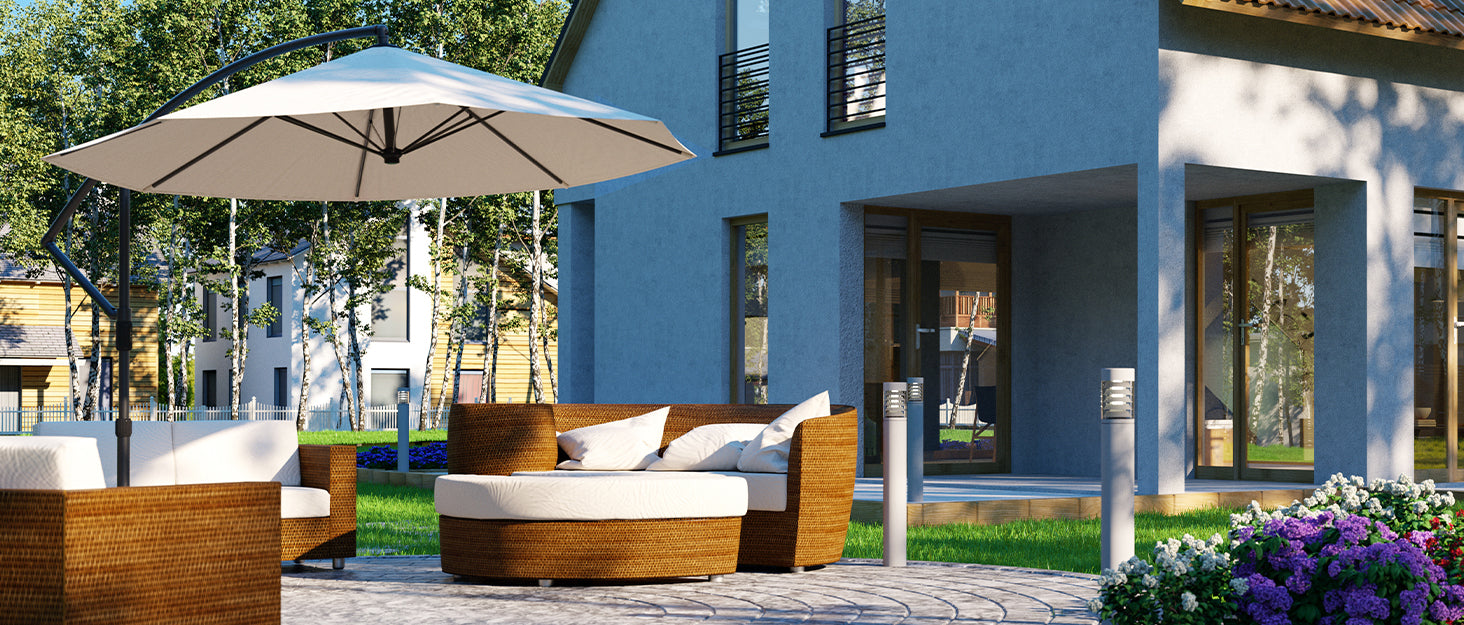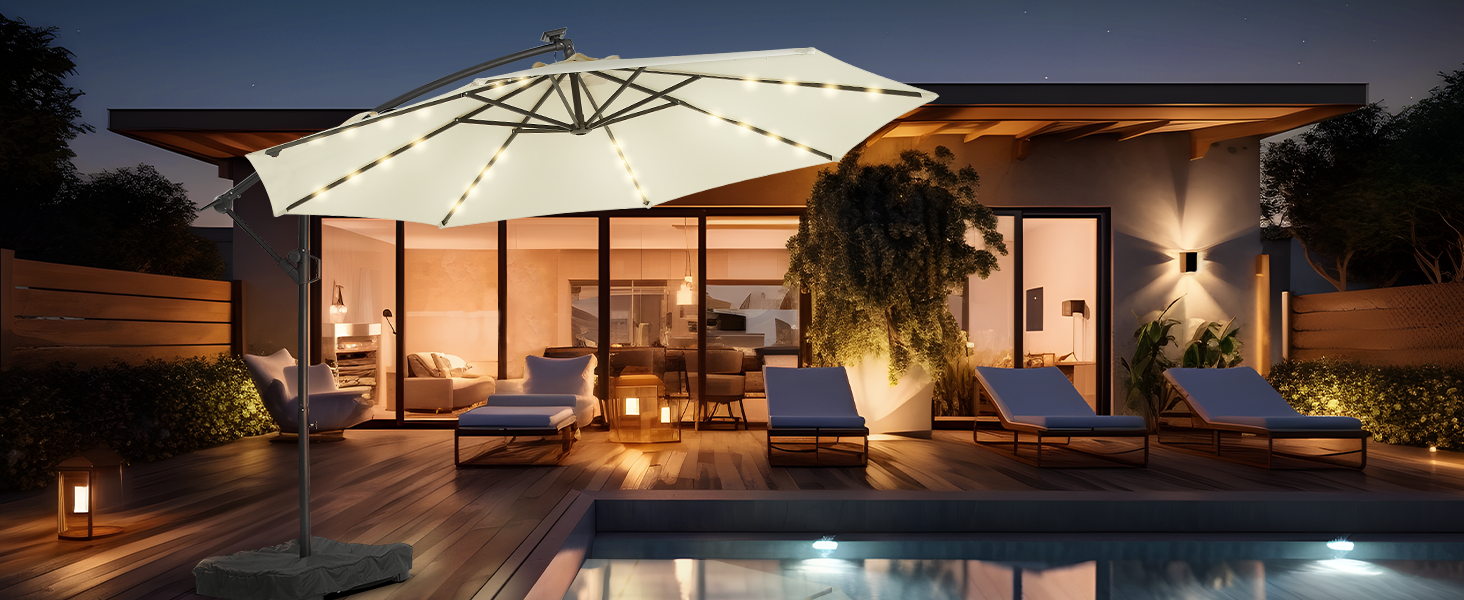 Today, Charles stands proud as his outdoor patio umbrella brand has become synonymous with quality, style, and durability. The Charles Outdoor Umbrella has transformed countless yards into inviting retreats, allowing families and friends to gather comfortably under its protective canopy. Charles' dedication and passion have turned his dream into a reality, earning his brand a reputation as one of the leading names in outdoor living.